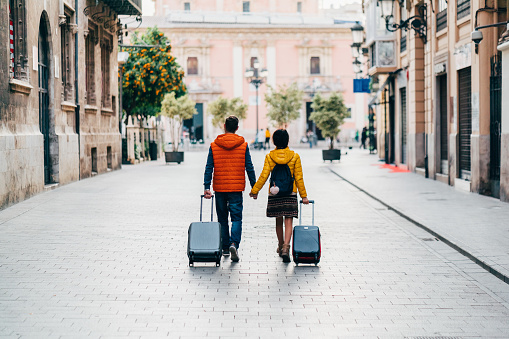 Your wedding will undoubtedly be stressful and hectic, no matter how small and simple it may be. It is best to end your wedding day with something pleasant for just the two of you because throughout the day you will be spending your time entertaining people rather than celebrating your union. The chance to celebrate your love and the fact that the big day is now over comes with a honeymoon. It has become an increasingly important moment for every newlywed now.
A honeymoon is a once-in-a-lifetime vacation and it is one of the most exciting vacations that you'll ever take with your partner, so be sure to pack for all the excitement that is in store. In the chaos of wedding preparation, organizing for the honeymoon can be challenging, and the packing process is frequently left to the last minute. You will definitely want to bring all of the essentials you absolutely cannot live without on your honeymoon, but you also don't want to overpack. Many couples struggle to choose what to pack for their honeymoon getaway.
Worry not, we've got you covered in this article on the essentials checklist that you need to pack for your honeymoon!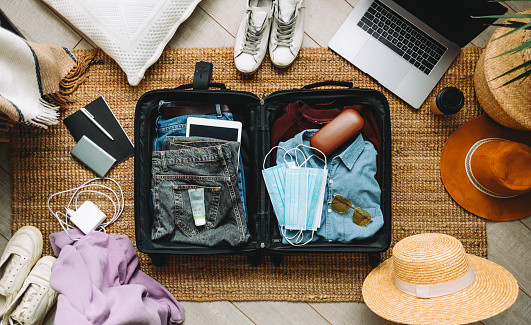 Always make sure you have all the necessary paperwork with you, including your passport, copies of your identification cards, proof of vaccinations, visa, booking confirmations, and travel insurance. Paper copies of documents should always be kept on hand, in your checked luggage, and at the hotel. In the event that your valuable cards or electronics disappear, you will not have to worry as you will have everything you need to travel home safely while still having a great time.
Pack comfy yet stylish clothing and shoes no matter where you're going. This calls for both travel footwear that can be dressed up or down and clothes that can be worn to a fancy restaurant or on a plane. Limit yourself to four or five shirts and two to three bottoms if you want to pack light, and include some packages of detergent so you can launder your filthy items. It's advisable to narrow down your list because shoes are frequently heavy and large. It will be more convenient for you if the items you choose to bring can be used for a variety of tasks and are made of lightweight, sturdy materials.
Keep your toiletries bag compact and Transportation Security Administration (TSA) compliant if you're just taking carry-on luggage. Nail polish, toothpaste, body wash, shampoo, perfumes, moisturizer, and foundation are examples of items that should be kept in a single, zip-top bag made of clear plastic. No matter how much is inside, containers bigger than 100ml should be in checked luggage. Therefore, if you decide to have a long honeymoon trip, it is recommended to put all of your liquid toiletries in the checked luggage.
Want to make your honeymoon more exciting? Then, as you begin your life as a married couple, think about purchasing one or more sex toys to add a little spice to your sex life. If you don't have any, you can buy them from the Secret Cherry vibrator sex toy online store. Sex toys can be used both individually and in pairs to augment and enhance your sexual enjoyment and help you reach previously unattainable levels of sexual excitement.